Looking back on the year
So this year nothing that I was really that involved in was released, but I made good progress on a lot of bigger projects which I am happy about. While I haven't gotten to animate as much as I would've liked, I did learn a lot about live-action and After Effects and I hope to utilize that a lot in the future.
This year was also where the pandemic was really starting to get to me. I managed it fine last year, and if anything I was glad I was able to breeze through my last high school semester easily cus of it, but once college started and it carried on it was getting really bad. This was definitely my loneliest year but now that I'm actually talking to people in person again it's been getting better, hoping this doesn't change again anytime soon.
I started studying media production in college late last year and doing it online was such a fuckin waste of time, rly regret not taking a gap year. This year however I actually got to go in person and actually learn some stuff, as well as talk to people which was such a nice change of pace. I'm thankful I didn't go to an animation or art school since I know for a fact it would've just ruined my love for the craft, and I wouldn't want to get a full time job in it anyways. It's a lot cooler to me anyways to be able to apply knowledge of other stuff such as audio, editing, and live action to my personal projects, instead of doing more animating when I've done it on my own for years. Plus I can actually get a job in the field and not feel too drained and miserable to do my own stuff.
A key moment this year that stuck out to me was when I got my wisdom teeth removed and was just bedridden for a week, and laying in bed for that long really made me think about what I wanted to accomplish as an artist. As soon as I was able to work again I had this newfound motivation to seriously improve my work and make something out of myself. This year I'll be trying my best to keep this up and get a lot of shit done.
Stuff about future projects
So my main project has been the first episode of my series, and while I haven't made as much progress as I'd have liked to make, I'm really liking how it's turning out and I'm excited to see it come together.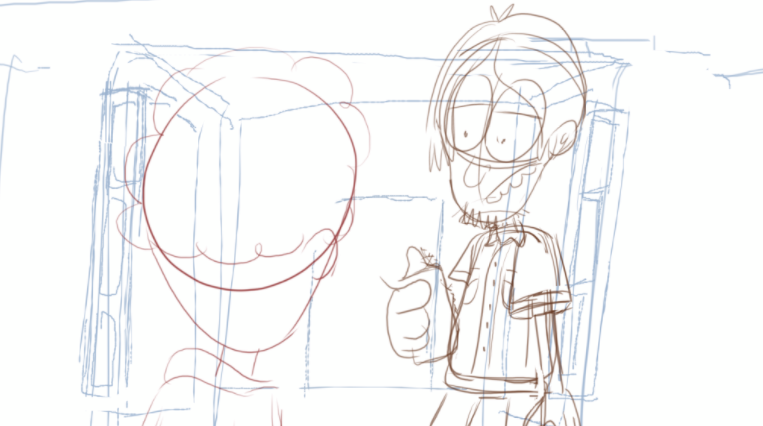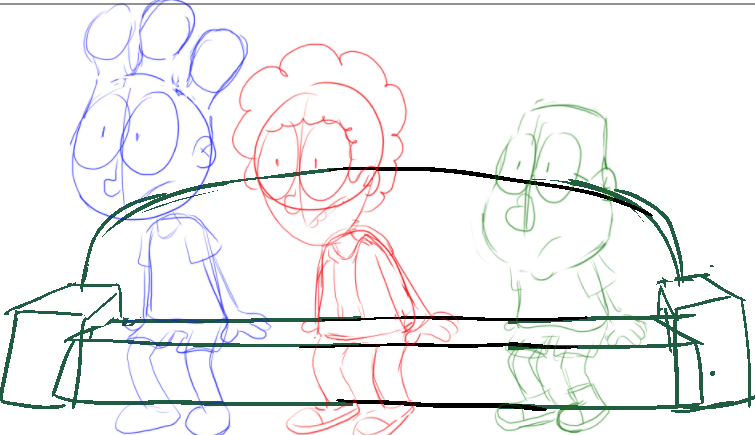 I'm making sure it gets done next year at the latest, It's been over 2 years since I've started it and I really want to get it done with sooner than later.
Besides that I'm planning on putting out a couple more shorts this year but not entirely sure, I want to dedicate a lot of time into this episode and not get too sidetracked, but I'd like to have a couple smaller cartoons to put out in the meantime too.
I've always had this problem where I never really felt creatively fulfilled with what I'm making, and this year I'll be making a lot of progress towards finally getting bigger projects done. Can't even promise I'll put out much of anything this year, but I will be working for sure. I'm thankful for all my friends for constantly inspiring me and keeping me company while being in isolation so much these past couple years, here's to making this year a good one!!! 🥳